[IntheGarden]: Longitudinal Installation | Native Flags | Flor500 | Florida is Nature
Longitudinal Installation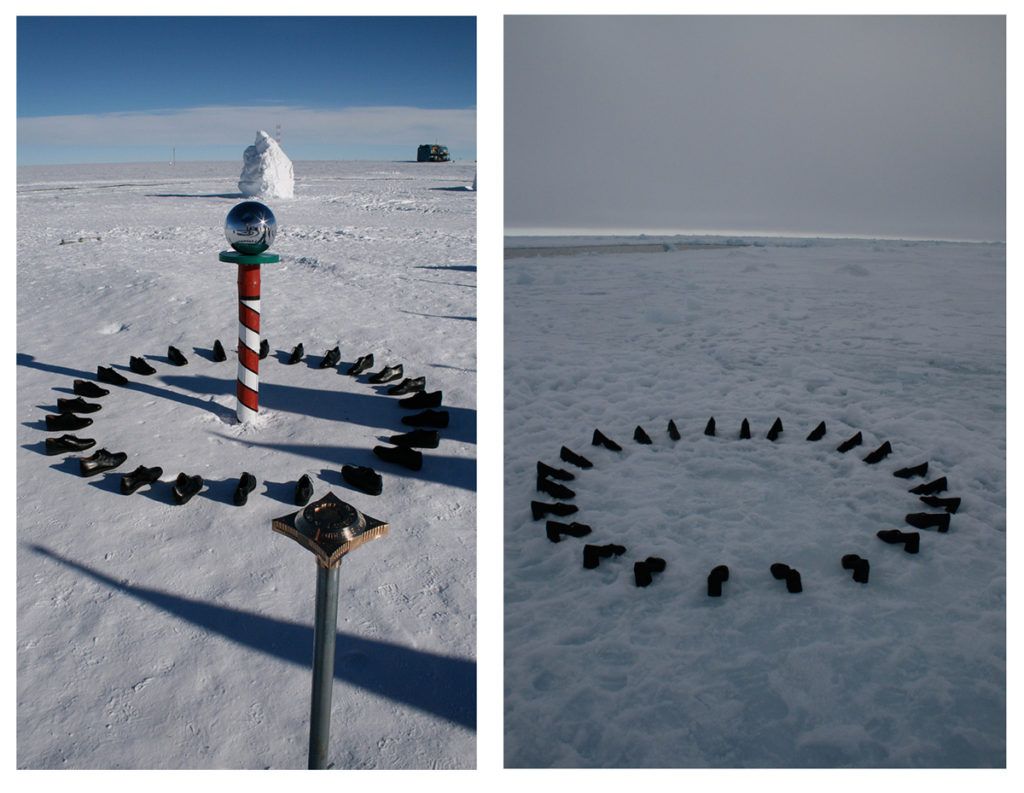 The Longitudinal Installation at Pinecrest Gardens:
Cortada created the Longitudinal Installation in the South Pole in 2007 and in the North Pole in 2008. During both visits, Cortada placed 24 shoes in a circle, each aligned across 24 longitudes. He stopped in front of each of his longitudinal shoe markers and read a quote aloud that revealed a person's experience with climate change from that part of the world. His artistic ritual illustrated how everyone in the world has been profoundly impacted by climate change.
The South Pole's Longitudinal Installation has been replicated as a ceramic sculpture on permanent exhibit at Pinecrest Gardens. This participatory art installation invites visitors to recite the 24 quotes, as Cortada did at both ends of the world.
To perform the ritual, stand behind the show marked with zero degrees and face the red and white pole as you read the first quote. (You can find the quotes online at www.longitudinalinstallation.org.) Then, move clockwise, stopping at each marked shoe to read its respective quote. Upon completion, stand just to the left of the 75 degree West shoe (if you live in Florida) and recite a 25th quote: Your own quote!
How has climate change impacted your environment?
If you perform the ritual, we invite you to document the performance with photos and video, and upload it to www.longitudinalinstallation.org
Greeting each new season