»
---
In the Gallery

You are cordially invited to the opening of
FLORIDA IS…
a solo show by
Xavier Cortada
on his birthday
Thursday, September 13th, 2017
6:00 pm to 9:00 pm
(program begins at 7:30 pm)
at
Hibiscus Gallery
Pinecrest Gardens
11000 S.W. 57th Avenue
Pinecrest, FL 33156
Exhibit runs September 7th through October 8th, 2017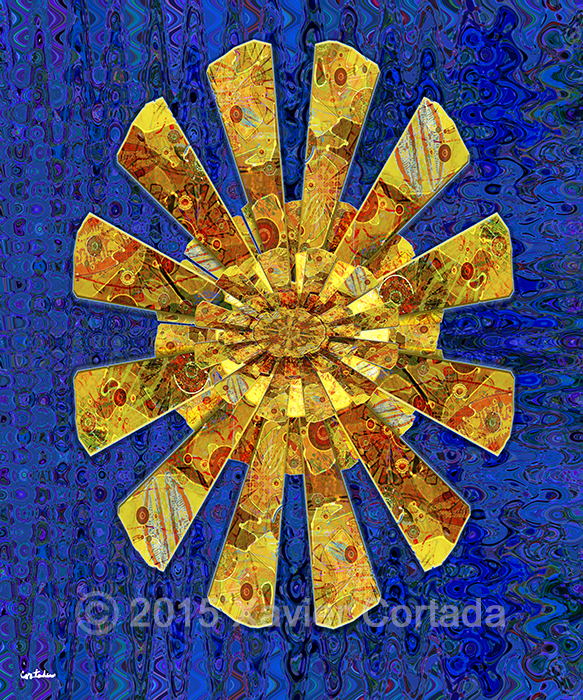 "Florida Is…" by Xavier Cortada
Join us on Wednesday, September 13th at 6pm at Hibiscus Gallery in Pinecrest Gardens for the opening of Xavier Cortada's "Florida is…"   In his inaugural art exhibit as Pinecrest Gardens artist-in-residence, Cortada portrays Florida's environment to connect viewers with our state's natural beauty.
You too can participate in "Florida is…"
Help others understand and appreciate Florida's natural beauty.  Upload an image of your favorite animal, plant or place to www.floridaisnature.com and tell us why we should all care for it and strive to protect it.  We will share it on our website and social media.  We will also ask you to help us spread the word and get others to see that "Florida is… Nature."
"Florida is…" runs from September 7th, 2017 through Oct 8th, 2017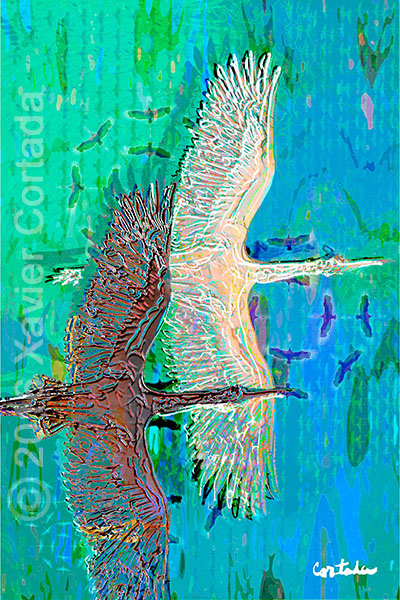 Xavier Cortada, "(Florida is…) Wood storks," archival ink on aluminum, 60″ x 40", 2016
Conceptualized during Xavier Cortada's residency at the Robert Rauschenberg Foundation Artist Residency in Captiva, Florida, "Florida is…" is an evolving body of work that depicts the natural beauty of Florida.  It asks Floridians to define their state by its actual nature, not by things we do and build to displace it.  Some "Florida is…" works hang as public art in public venues, admonishing viewers to find better ways to coexist with nature.
The project invites participants to capture and share their images and perspectives on the project's online platform.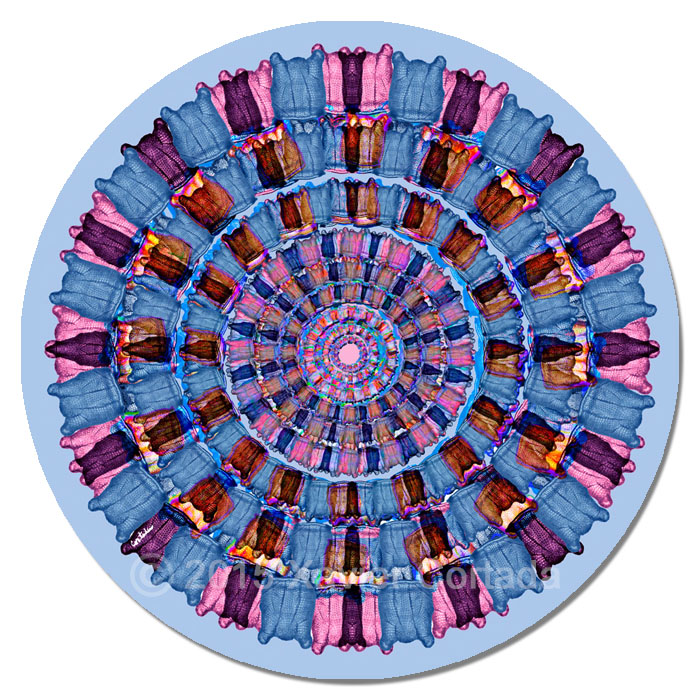 Xavier Cortada, High Noon diatom series, Luster, archival ink on aluminum, 2015
[/column] [/row]